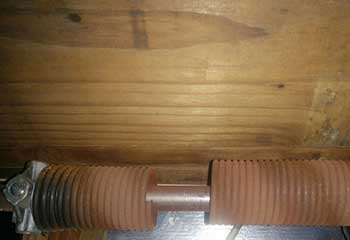 Spring Replacement
Customer Issue: Mrs. Manning contacted us for assistance after finding that her garage door deeply struggled when trying to open, and noted that she had heard a bang from the garage the night before.
Our Solution: We immediately took a look at the garage door springs after hearing Mrs. Manning's concerns and found that one of the extension springs had indeed snapped, hence the bang and problems opening. Our professionals clamped the door into place, before releasing the tension and disconnecting the cable so the broken pieces could be removed, and the new spring safely installed.
Claudia Manning
- Edgebrook
Roller Replacement
Customer Issue: One of the customer's overhead door rollers somehow broke off completely, leaving an empty hub.
Our Solution: Since the hub was broken, our team had to replace it as well. They took the overhead door off its tracks, unscrewed the broken remains, and fastened in a brand new one along with a roller. After checking the other rollers for warning signs and oiling the tracks, they fit the door back on.
Sheldon Shepard
- Deer Park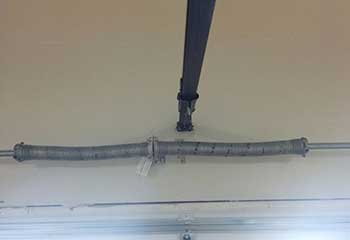 Extension Spring Replacement
Customer Issue: Mr. Gaines was unable to get his garage door open when his extension spring broke.
Our Solution: Our technician replaced the extension spring with a new unit and then checked the door to make sure it was working properly.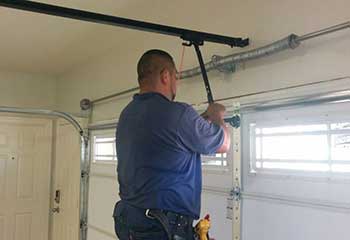 Opener Installation
Customer Issue: Wanted a new opener.
Our Solution: The customer purchased a new Chamberlain B970 belt-drive opener and wanted us to install it, so we disconnected and removed his old unit and quickly set up and connected the new one. After installing it, we tested the new opener to make sure that it worked properly and showed the customer how to use all of its features.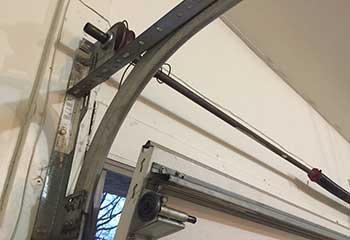 Track Replacement
Customer Issue: Bent track.
Our Solution: The track was too severely dented and bent to merit trying to repair it, so we carefully removed it and installed a new one in its place. We then made sure it was completely aligned with the door and that its rollers were able to move along it effortlessly.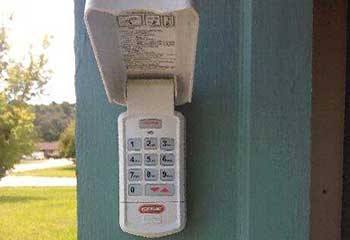 Opener Remote Control Failed
Customer Issue: Broken opener.
Our Solution: The Amarr® 860 Smart Wi-Fi garage door opener model that this customer had lost the connection with its remote, so we reconfigured the opener and recalibrated it with the remote control. We then made sure the system was working properly again.